The Gillies Bay Volunteer Fire Department provides fire protection services to the community of Gillies Bay, and surrounding Fire Protection Boundary.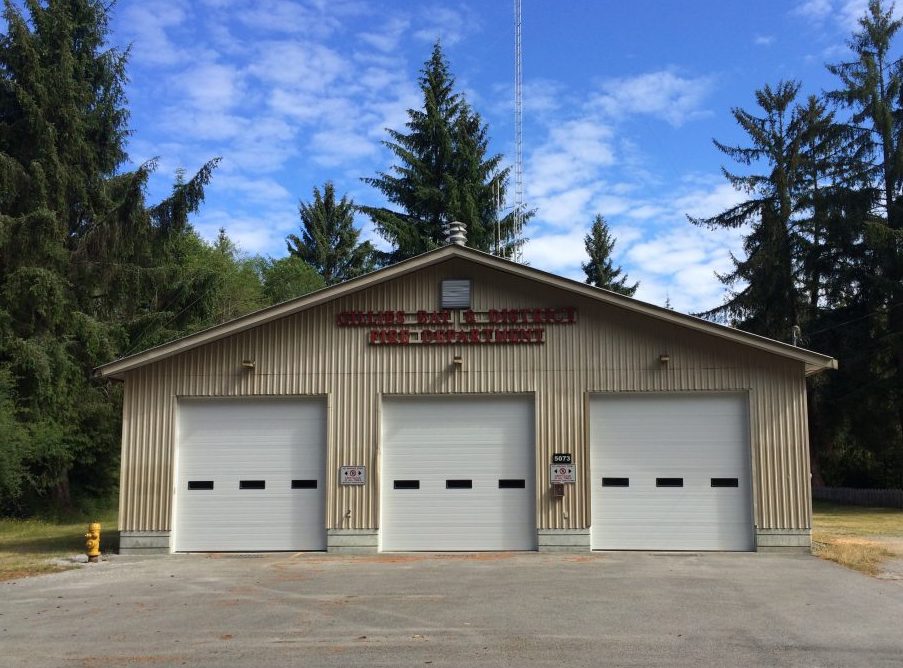 Volunteers Needed!
Gillies Bay Volunteer Fire Department is in need of reliable, and enthusiastic volunteers. There are numerous training opportunities available as well as a $3,000. 00 tax credit from the Canadian government annually.
We are seeking men and women to train in fire suppression, first aid, air brake endorsement, community relations, safety, incident command, forestry tactics, traffic control, equipment maintenance and more.
We don't need super heroes; we need dedicated individuals, who are willing to help out in any way they can!  If you or someone you know are interested and would like to know more, drop in on a Monday night and see what we are about. Our Fire Chief, Doug Paton, also can be reached at 604-414-5121.